WHY CHOOSE BIRMINGHAM JEWELRY?
Over 47 years of experience
Family Owned—World Class Customer Service
Reputable, Personable, Quick and Quality Work
Designs by Gregory – Custom jewelry by renowned designer, Gregory Pilibosian
The Largest Selection of Engagement Rings in Michigan
Quality selection of Bridal Jewelry
Birmingham Jewelers is the Perfect Way to Say "I Love You"!
GREGORY PILIBOSIAN: MEET THE ARTIST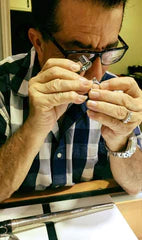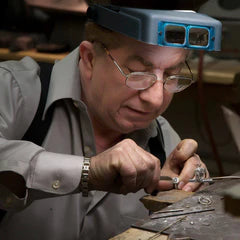 One of Michigan's most talented jewelry designers, Gregory Pilibosian, founded Birmingham Jewelry in 1975. The first location, in the heart of Birmingham, quickly became a hot spot for Metro-Detroiters' who embraced Gregory's artistic talents and his ability to create unique, timeless pieces.
In Gregory's designs, you may notice a subtle European flair. He began his career in Paris at a very young age Designing for the House of Chanel. Determined for success, he moved to America to make his dreams a reality.
Serving Metro Detroit in cities such as Sterling Heights, Birmingham, Bloomfield Hills, Beverly Hills, Farmington, Farmington Hills, Livonia, Novi, Rochester, Rochester Hills, Royal Oak, Shelby, Southfield, Troy, Warren, Clinton Township, Detroit, Taylor, New Baltimore and many more...